About Us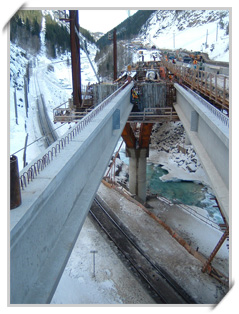 APS is a manufacturer of architectural and structural precast concrete products. The strength of APS is in the experience and qualifications of its management and employees, its high technology plant, and superior quality control.
Our modern plant facility is equipped to produce a variety of shapes and finishes of architectural and structural precast elements, as well as specialty products such as polished and acid washed exterior panels.
Precast concrete is a durable and long lasting building product. Versatility, functionality and a variety of colours and textures of the precast concrete provide for numerous applications.
APS has established a reputation for performance second to none in our industry. We assist you in selecting economical and attractive solutions to your cladding and structural needs and work closely with the design team to establish a budget that will not be exceeded.
APS is a member of the Precast/Prestressed Concrete Institute (PCI). We are certified by the Canadian Standards Association (CSA) under CSA.A251, certified by the Canadian Welding Bureau under CSA.W186 and W47.1 and certified by the City of Seattle.